GESEK IS DENMARK'S LIGHTHOUSE FOR GREEN ENERGY AND SECTOR COUPLING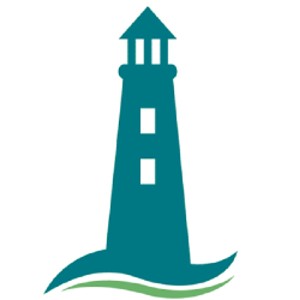 The North Sea is fast becoming Europe's hotspot for power from offshore wind turbines. Sønderborg is the world's capital for energy efficiency. Northern Europe's largest solar park is located at Aabenraa. In the Danish Triangle Area, collaboration between industry and energy companies to utilise energy to it utmost ability is flourishing. All 13 municipalities in Southern Jutland have ambitious climate plans.
To have so many green energy activities concentrated in one region offers opportunities. Therefore, we have created GESEK, where companies, public authorities and organisations collaborate on the creation and integration of green energy solutions. The goal is to further accelerate an efficient transition to green energy and share good experiences – not just in Southern Jutland, but also with companies, organisations, and stakeholders on national and international levels.
ONE OF EIGHT DANISH BUSINESS LIGHTHOUSES
GESEK is one of a total of eight regional business lighthouses in Denmark. Just as GESEK has defined green energy and sector coupling as its main focus for business development in South Jutland, the other business lighthouses have defined other positions of strength that suit their region – e.g., industrial robots on the Danish island of Funen, water technology in Central Jutland and the capture and storage of CO2 in Northern Jutland.
The initial activity of establishing business lighthouses was the establishment of regional growth teams, that were to recommend what the various business lighthouses could focus on.
Download the recommendations from the Southern Jutlandic growth team here
FUNDS FROM REACT-EU (Recovery Assistance for Cohesion and the Territories of Europe)
A total of DKK 590 million DKK was granted for which the eight commercial lighthouses were invited to apply. The majority of funds came from the EU's REACT pool earmarked for recovery initiatives in the wake of the Covid crisis.
A consortium of companies, municipalities and project organisations submitted a joint application and received a grant of DKK 105 million DKK in the spring of 2022. DKK. The funds were applied in 13 test, demonstration, and innovation projects as well as initiatives to ensure that in future, there will also be qualified labour for the green transformation of the energy sector
Get to know more about the goals and focus areas of GESEK
GESEK – AN OPEN PLATFORM FOR PARTICIPANTS
The next step was the establishment of a formal organisation around the business lighthouse. This step was taken when the Committee for Green Energy and Sector Coupling held its founding annual meeting at Haderslev Town Hall in October 2022.
The idea behind ​​having a committee as an organisational platform for the business lighthouse is that it allows all companies, organisations, and institutions to sign up and participate on the same terms under general membership democracy. In this way, we ensure openness and transparency around the work in the lighthouse
Get to know more about the Committee here
PARTNERSHIP AGREEMENT WITH THE DANISH GOVERNMENT
Det sydjyske erhvervsfyrtårn indgik i lighed med de øvrige regionale fyrtårne en partnerskabsaftale med den danske regering i september 2022. Aftalen tager udgangspunkt i de anbefalinger fra det sydjyske vækstteam, som dannede udgangspunkt for dannelsen af fyrtårnet. I tilknytning til aftalen er der i første omgang udformet en handlingsplan frem mod 2025 ud fra fem sigtelinjer:
1. By 2025, a self-supporting national centre for green energy and sector coupling will be established in Southern Jutland
2. By 2025, efforts must be made to commercialise and export green technologies that can create integrated energy systems and sector coupling.
3. By 2025, the regulatory and infrastructural framework for the production and distribution of PtX products and sector coupling must be improved.
4. By 2025, existing value chains for renewable energy must be strengthened.
5. By 2025, the supply of qualified labour for the green transition must be increased so that regional companies can create growth and new jobs based on the expected investments in new green technology in the region.
Read the partnership agreement with the Danish government here (in Danish)
FURTHER DEVELOPMENT OF GESEK
The projects financed by the first grant from REACT-EU funds must be completed by September 2023 at the latest. The work to consolidate GESEK as a business beacon and expand the financial foundation is therefore in focus in the spring and summer of 2023.
Would you like to know more about the activities in GESEK, please, get in touch here